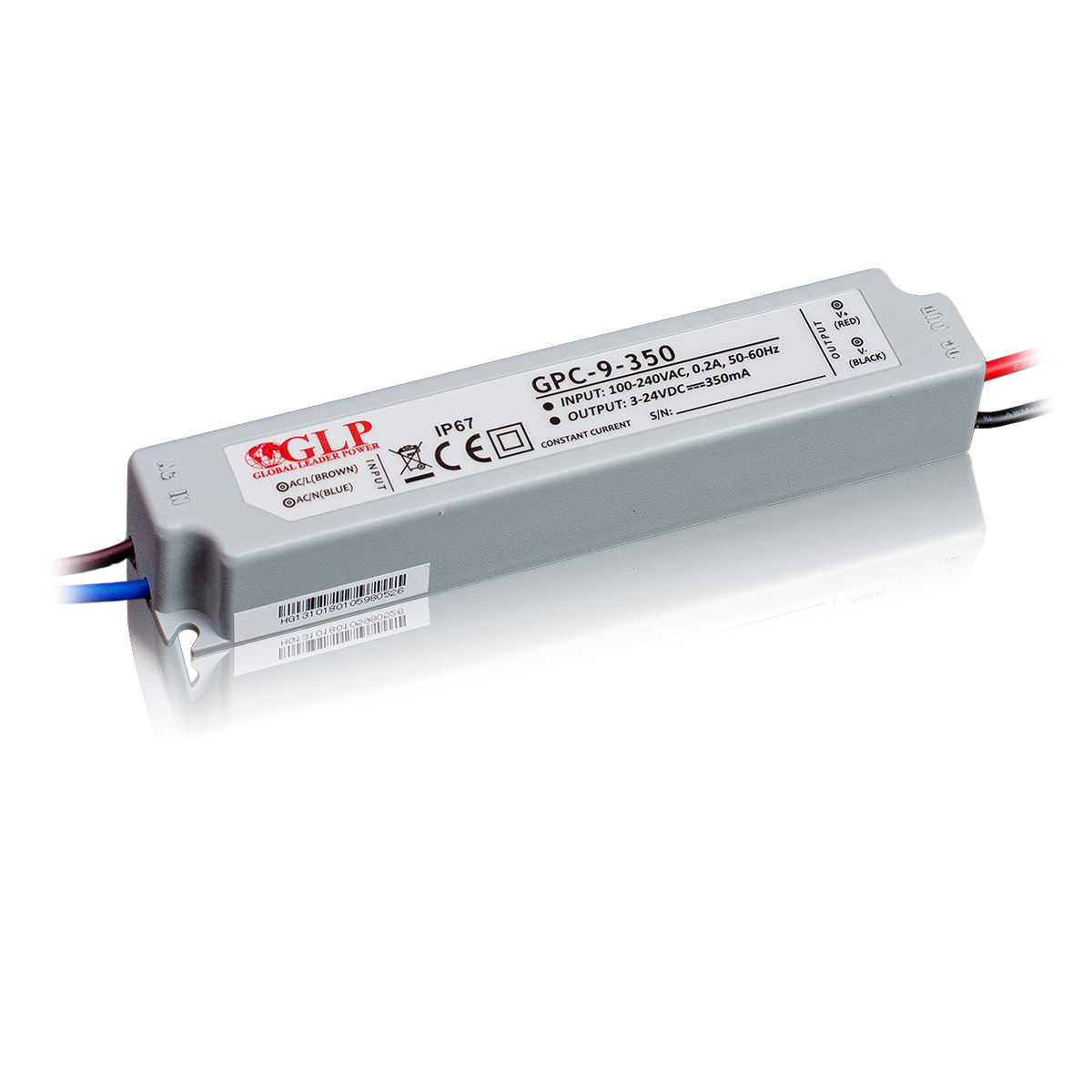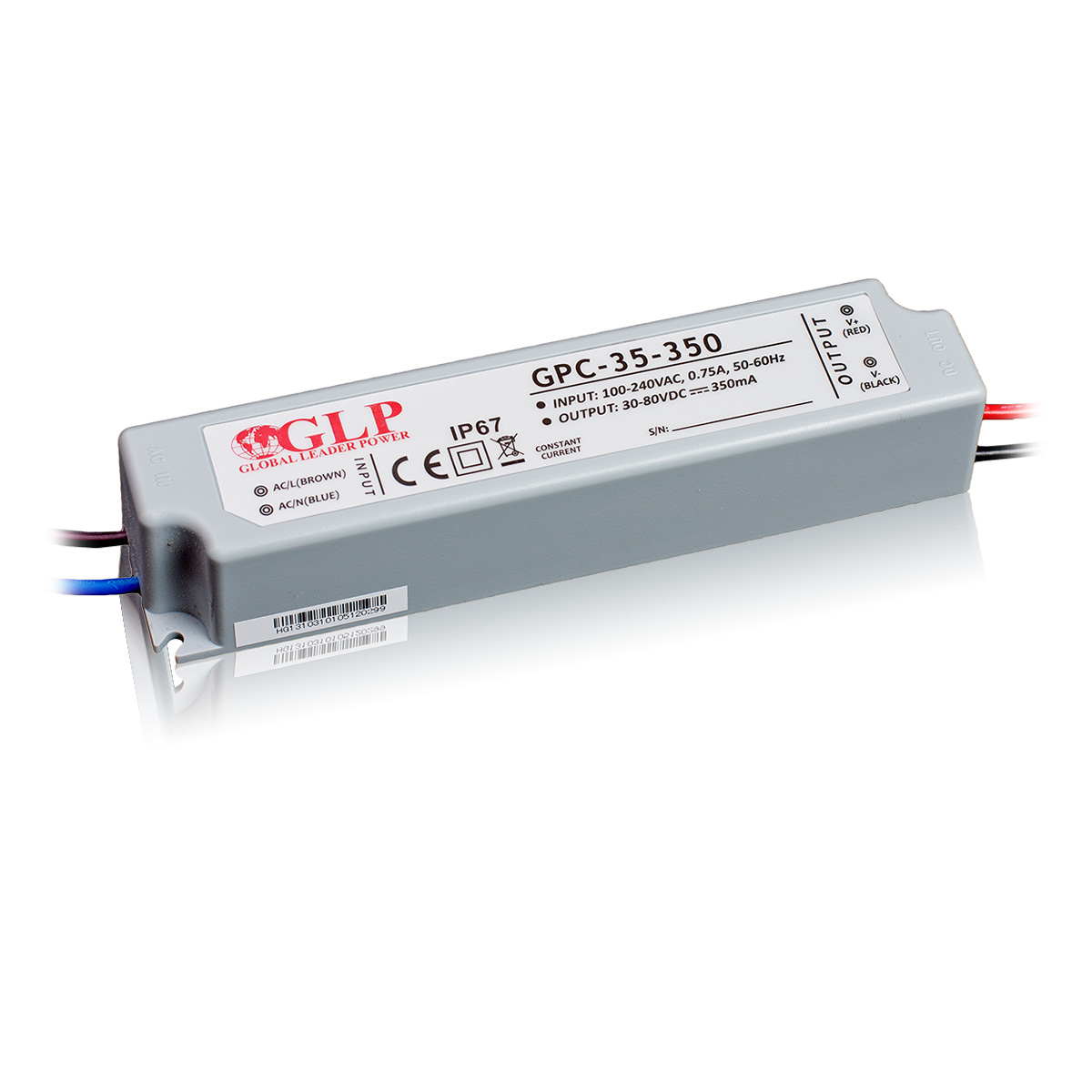 The waterproof (IP67 ranked) Global Leader Power GPC series power supplies are suitable to be used in many even most demanding applications.
Their key features are small dimensions, lightweight and easy installation from user point of view, but most importantly they meet lighting norms like EN55015.
Available in 8.5 W, 20 W, 35 W and 60 W power models with 350 mA, 700 mA, 1050 mA, 1400 mA and 1750 mA output current options (depending on the model).
Power
16.8 W
19.6 W
Voltage
9~48 V
3~28 V
Current
350 mA
700 mA
Insulation class
II
Working temperature
-30 ~ +70 °C
Warranty
3 years
Dimensions [L × W × H]
140 × 32 × 25 mm
GPC-20-350, GPC-20-700